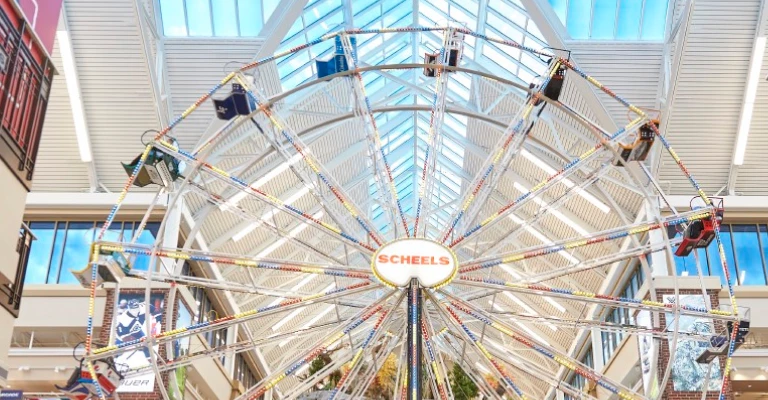 May 19, 2023
Opening April 2024: Ferris wheel inside new Meridian SCHEELS
MERIDIAN, Idaho — Idaho is getting its first SCHEELS, nestled right in the heart of Meridian. The employee-owned sporting goods store is set to open in the spring of 2024.
On Thursday, contractors and employees signed the last steel beam before it was raised up and riveted into place at the meridian location.
The new shopping destination is planned for the Ten Mile Crossing development. The store dwarfs other sporting goods stores – with a massive 240,000 square feet of retail and activity space.
Read the entire article at KTVB.com.
Categorised in: Coming Soon, Ten Mile Crossing