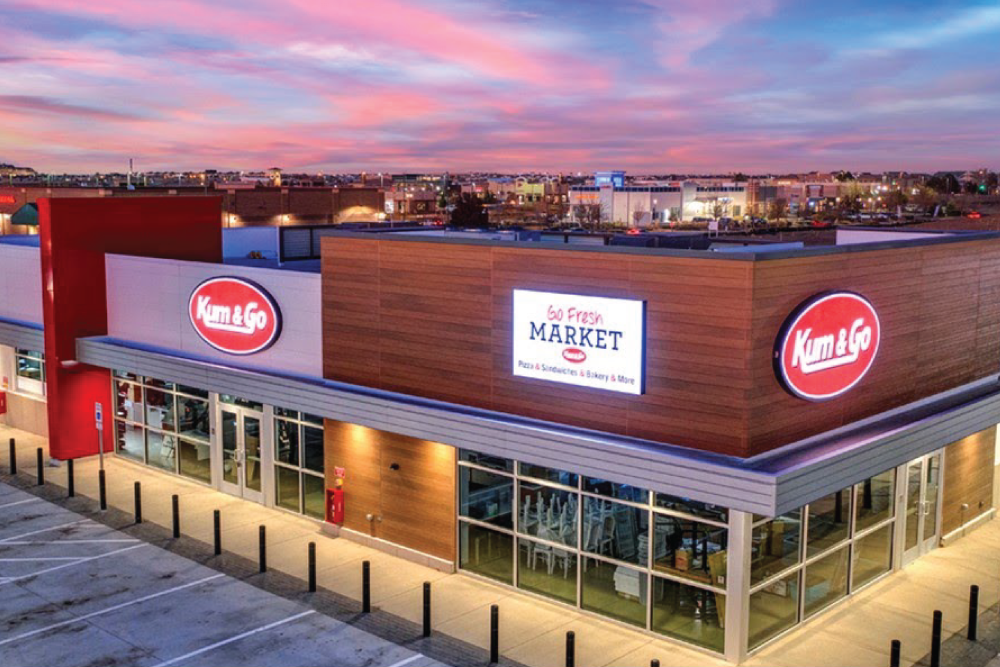 January 26, 2023
Kum & Go is coming, Meridian is where they will go
Last February, Iowa-based convenience store chain Kum & Go said it would start to open stores in the Boise area, with an ambitious plan to open 25 stores in five years.
The second location is slated for Ten Mile Rd. at the Ten Mile Crossing development near Cobalt St.
The two sets of plans submitted to the City of Meridian feature nearly identical buildings, with 3,995 square foot convenience store buildings. The stores are slated to include a kitchen area for the chain's Go Market concept, which serves up pizza, sandwiches, and the like.
A small seating area for about 12 customers sits toward the front of the stores. A typical setup of coolers, shelving, and a corner beer cave round out the stores.
Read the entire article at BoiseDev.com.
Categorised in: Coming Soon, Meridian Idaho