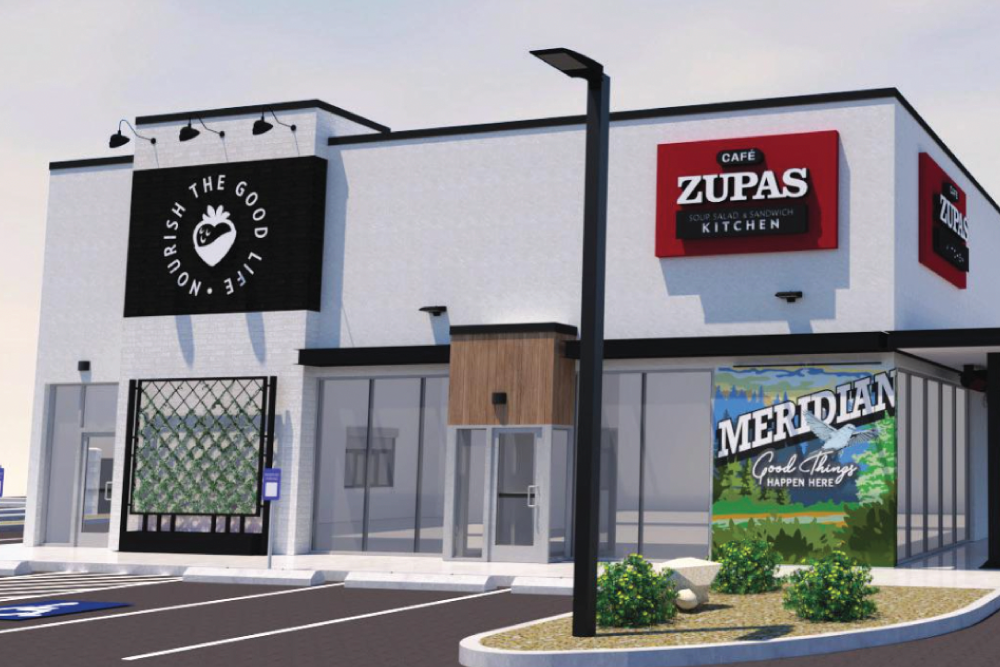 January 31, 2023
Meridian could add second Cafe Zupas
The Utah-based soup, salad, and sandwich chain's new spot is planned for 477 S Innovation Lane off Ten Mile Road.
Cafe Zupas is proposing a 3,136-square-foot drive-through restaurant with 45 parking spaces.
"The restaurant will be close to existing and future residential uses, which will provide a convenient service for businesses and residents in the area," the application said. "The restaurant will offer high-quality, quick-service food options between lunch and dinner hours."
Read the entire article at BoiseDev.com.
Categorised in: Coming Soon, Ten Mile Crossing