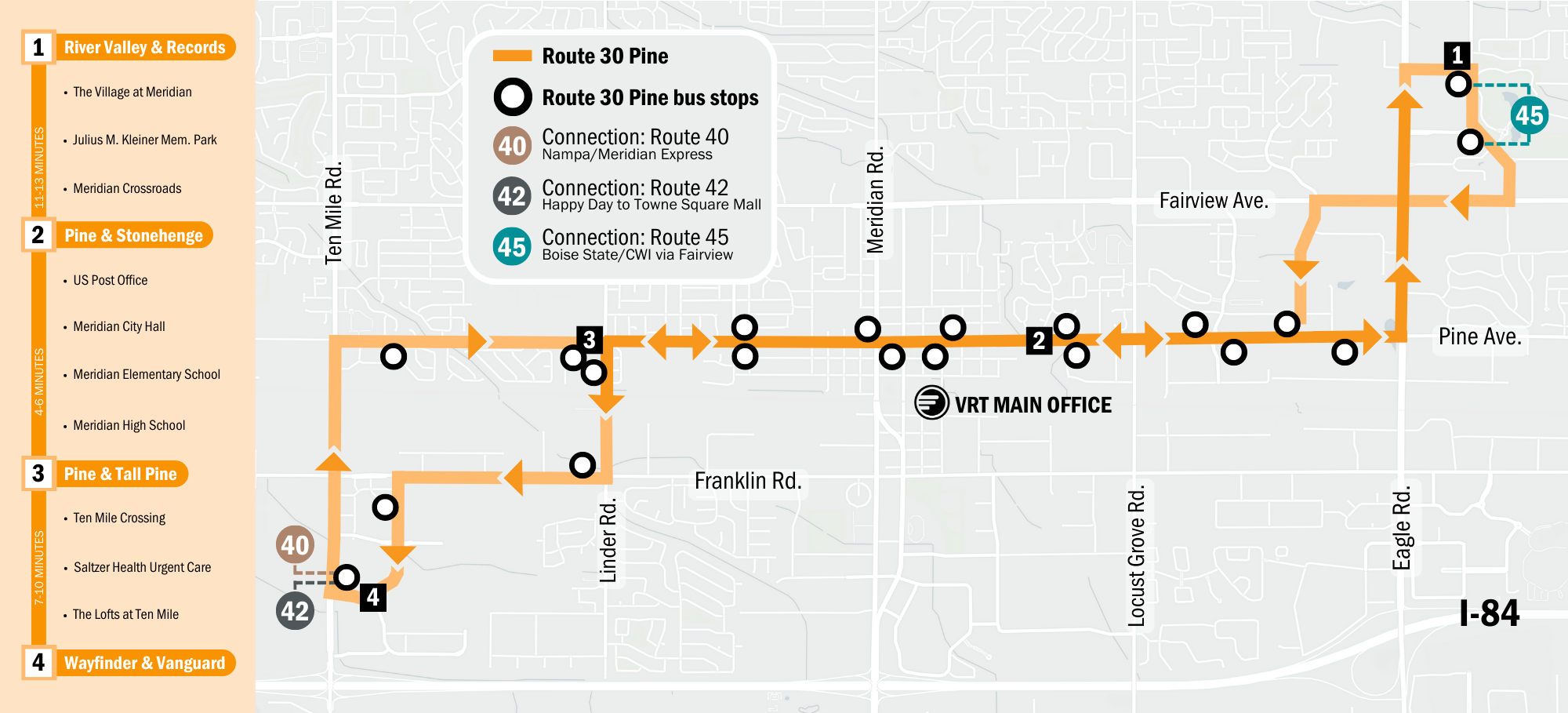 September 29, 2022
New Bus Route! The new Pine 30 Route connects Ten Mile Crossing, Downtown Meridian, and The Village at Meridian, with multiple stops in between locations.
Valley Regional Transit (VRT) is excited to introduce a brand-new bus route – the 30 Pine – on October 3, serving the City of Meridian, starting with free rides in October. Providing connections between Ten Mile Crossing, downtown Meridian, and The Village, the 30 Pine is here to reboot your commute, with service Monday through Friday from 6-10:20 a.m. and 3-7:20 p.m.
Riders can also receive an additional free month of bus rides by registering for our mobile payment and trip planning app, Umo.
For a demonstration of the new bus route, Valley Regional Transit is partnering with the Downtown Meridian Oktoberfest to offer a demonstration of the route on Saturday, Oct. 1. See more information here.
Let VRT do the driving!
---
Pine 30 Route West Loop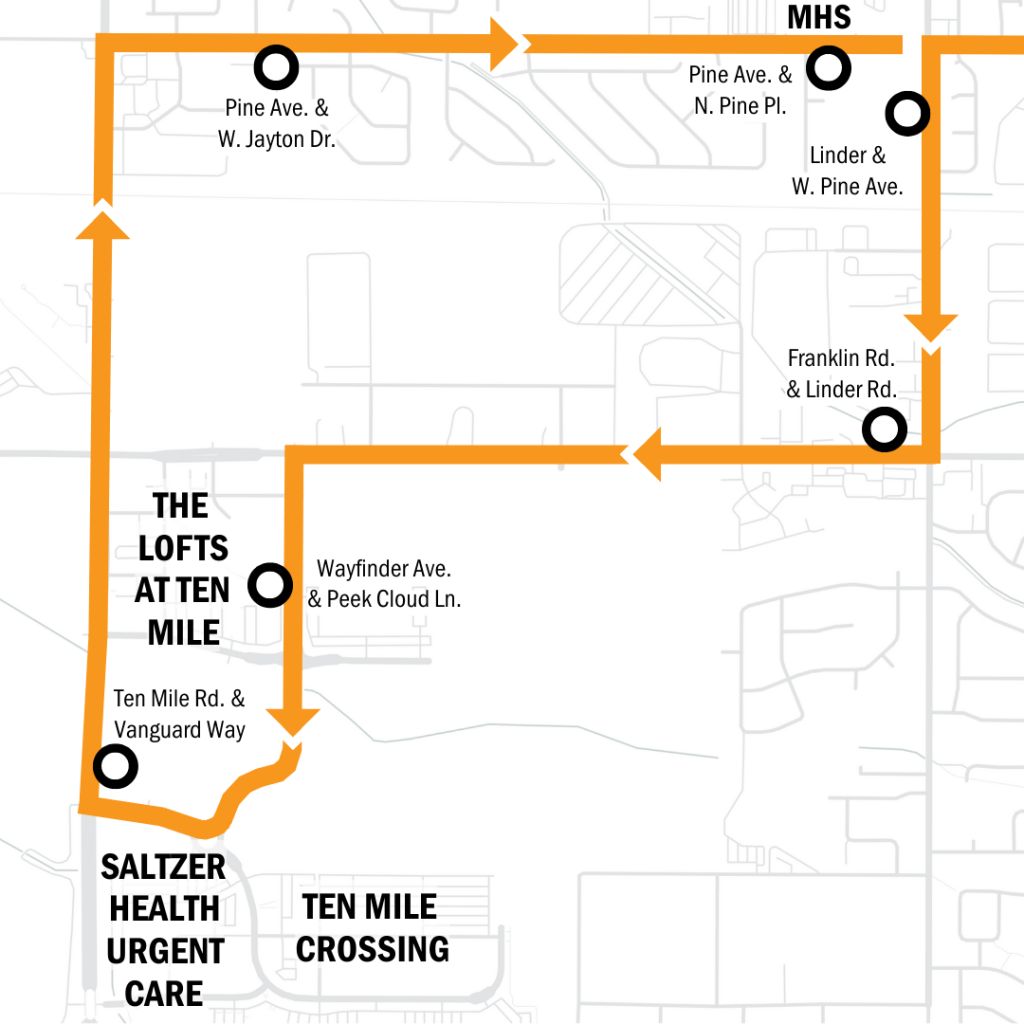 ---
Pine 30 Route Mid Route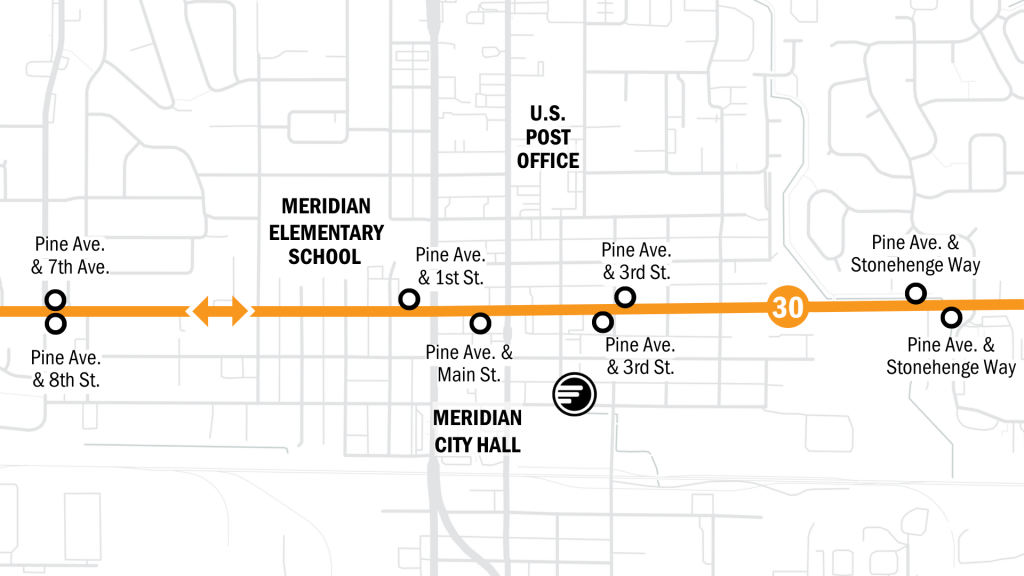 ---
Pine 30 Route East Loop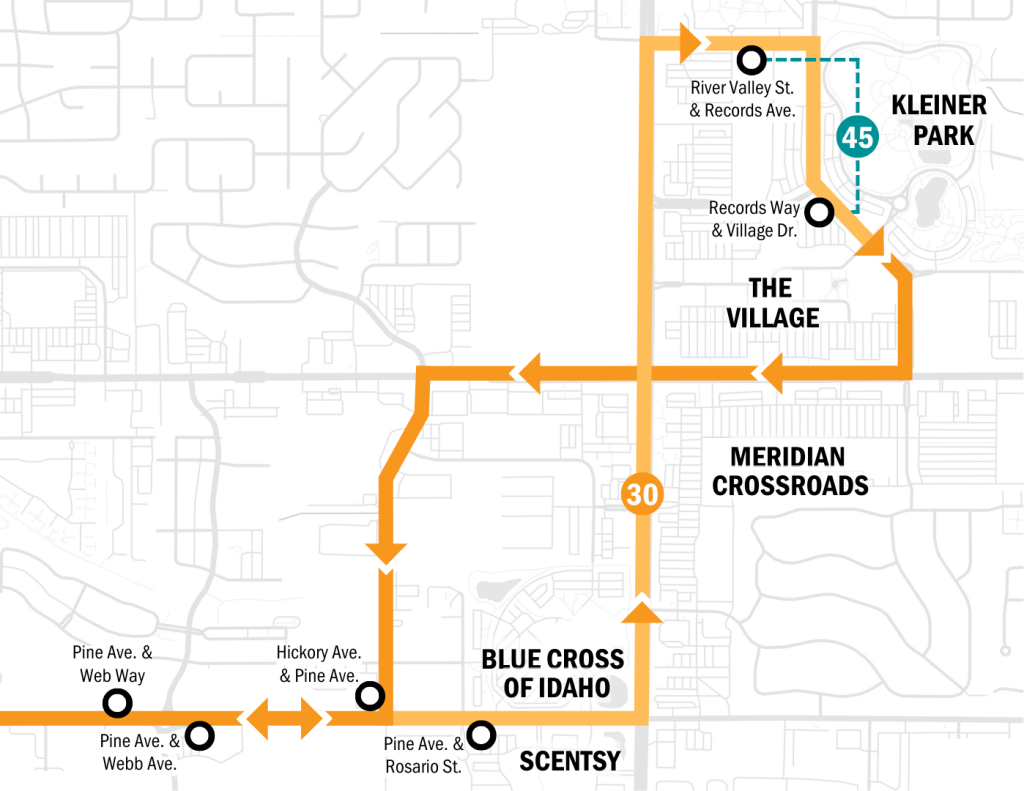 Categorised in: Meridian Idaho, Ten Mile Crossing