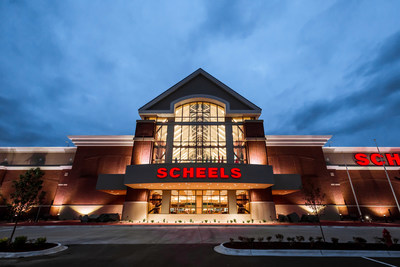 August 8, 2023
Opening day set for big Meridian sporting-goods store with Ferris wheel.
A sports retailer that boasts of its "retail adventure" plans to build a 240,000-square-foot store in Meridian may also become one of the city's top 10 employers.
A trip to Scheels is not just for outdoor clothing shopping, but could also include a ride on the store's 65-foot Ferris wheel or hours staring at its 16,000 gallon aquarium. The retailer also has 75 specialty shops within the store that includes a candy shop. The store would also include sports simulators and arcade games.
Scheels, which operates 30 stores in 13 states, plans to open its first Idaho store and add at least 500 employees, according to a news release. The store plans to open at 700 S. Wayfinder Ave. near the Ten Mile and Franklin Road intersection on April 6, 2024.
Read the entire article on Yahoo News.
Categorised in: Coming Soon, Ten Mile Crossing