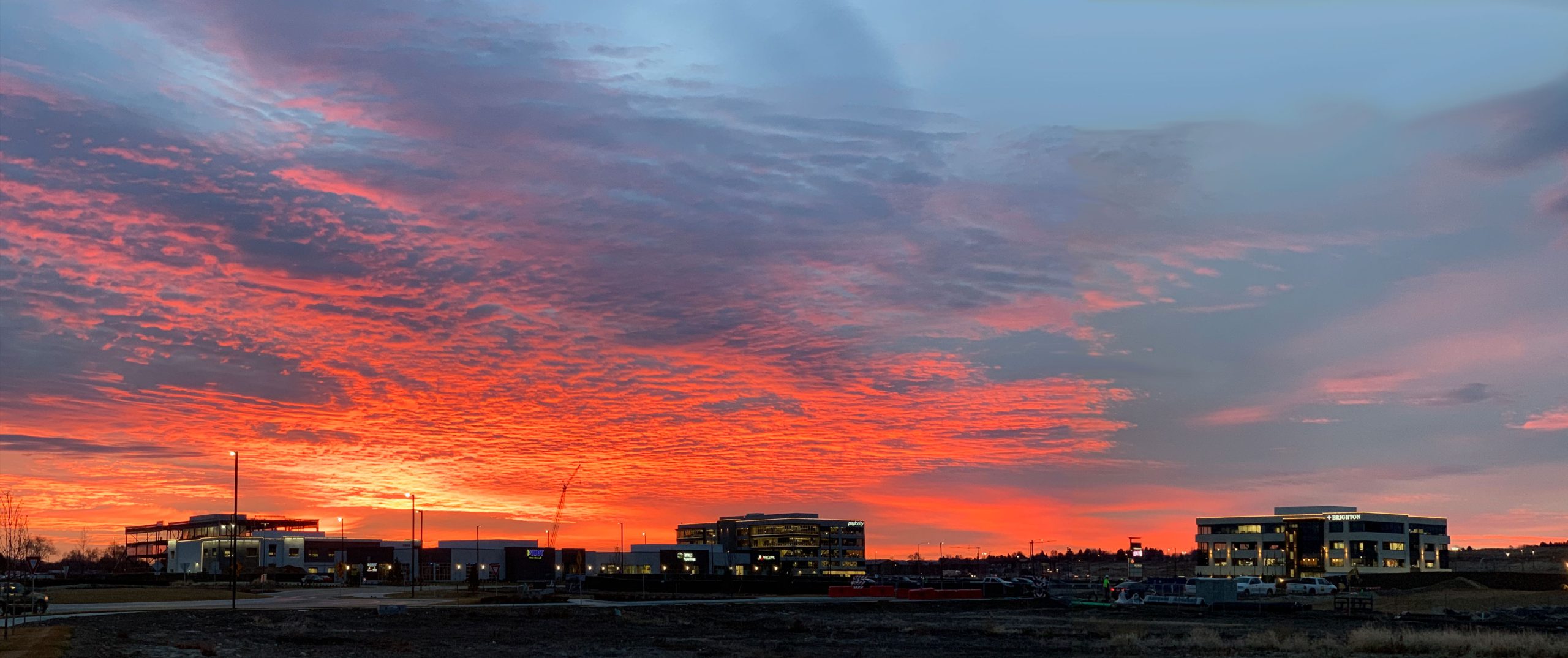 January 20, 2020
Tour de' freeway: Several major developments sprouting up along Interstate 84
Take a drive on Interstate 84 through the heart of the Treasure Valley, and at least one thing — other than the traffic — will stand out: Development is booming.
…
Stop 4: Ten Mile Crossing
Continue west on I-84 and, just before the Ten Mile Road overpass on the right, you'll see a batch of sleek, glass office buildings surrounded by farmland and homes. Here is our fourth stop: Ten Mile Crossing.
The mixed-use development is managed in a three-way partnership among BVA, the Brighton Corporation and SCS Development. Its tenants include Brighton and BVA; Paylocity, a national human-resource technology company; AmeriBen, a third-party administrator of employer-sponsored health benefits; and Pivot Lifestyle + Fitness by Kristin Armstrong, a gym. There also are apartments, with more to come.
Ahlquist, a longtime Treasure Valley developer, formerly of Gardener Company and Ball Ventures, said he historically has leased office space to smaller companies, which take up 5,000 to 10,000 square feet. But recently larger companies are looking to expand their Treasure Valley offices or relocate here.
"What's changed significantly in this last year and a half — with the economy booming like it is and Idaho being on everyone's radar — is there are larger companies growing here … or larger companies moving here from other locations, and we're landing a lot of those in our projects," he said. "What we're finding in most of our office buildings is that we have one, big anchor."
Ten Mile Crossing will have more than one of those anchors. Several buildings are under construction on the nearly 400-acre complex, which stretches from I-84 to West Franklin Road. Brighton, SCS Development and BVA hosted three groundbreaking ceremonies last year at Ten Mile Crossing.
AmeriBen is expanding into a new facility next to its current space. Officials broke ground on the four-story, 120,000-square-foot building in July.
The new space will create room for new employees at the expending company. AmeriBen employs close to 850 people, 500 of whom work in the Ten Mile building, the Meridian Press reported. The new facility is expected to open this summer.
Also in July, BVA broke ground on a 270,000-square-foot medical complex, including two four-story buildings. Saltzer Health, a health care organization acquired by BVA last year, will open a 24-hour urgent care clinic at Ten Mile Crossing. When finished this fall, the complex will have an ambulatory surgery center, physician clinics, rehabilitation, physical therapy, imaging, lab, pharmacy and the urgent care clinic run by Saltzer Health.
In November, BVA broke ground on a five-story, 125,000-square-foot office building named La Salle.
The primary occupant of La Salle will be Perspecta, an information technology management company that contracts with state and local governments and the federal government.
When La Salle is completed this fall, it will bring Ten Mile Crossing to over 800,000 square feet of Class A commercial and medical office space.
Read the entire article at BoiseDev.com.
Categorised in: Coming Soon, Ten Mile Crossing, Ten Mile Development