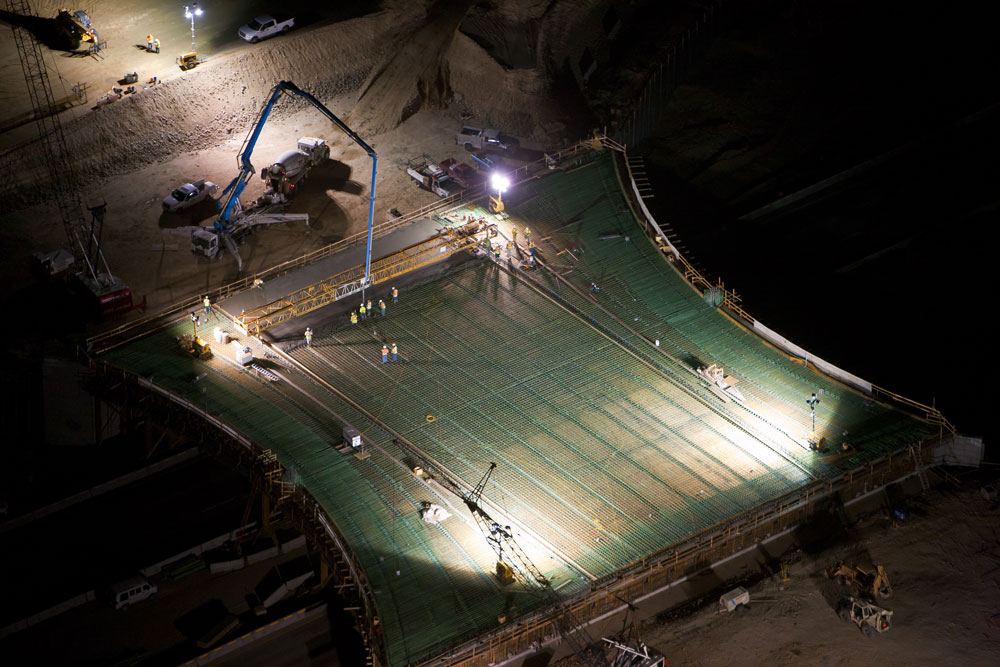 February 1, 2017
Growth at Ten Mile Began with the New Ten Mile Interchange
Ten Mile Ground Breaking Ceremony
June 23, 2009 MERIDIAN – Governor C.L. "Butch" Otter joined business and government leaders and citizens this afternoon to formally launch a construction project that will create more than 600 jobs and add a new gateway into Meridian. More than 200 people participated in a groundbreaking ceremony that signals the beginning of construction on the new Ten Mile Interchange over Interstate 84. Targeted for completion in 2011, the interchange will be the first new interchange built in the Treasure Valley since 2006.
"This road project with all the good jobs it will help create and individual lives it will benefit has been high on my priority list since my years on the House Transportation Committee in Congress," Governor Otter said. "It's great to see it finally coming to fruition on my watch, as we continue progress toward making this key corridor of commerce safer and more efficient for Idaho families." Meridian Mayor Tammy De Weerd said the interchange will provide a much-needed third access from I-84 into the rapidly growing city and will provide relief for the heavily congested Meridian Road interchange. "This has been a long day in coming," she said. "Today is the day to celebrate." She thanked Gov. Otter and Sen. John McGee (R-Caldwell) for their efforts to secure funding for the interchange and credited Sen. Mike Crapo with acquiring special congressional funds for the project. "Mostly, I want to thank the community because this has become a community effort. Our citizens have been there every step along the way," the mayor said. City officials and council members worked hard to incorporate land use planning into the Ten Mile Interchange process, she added.
The interchange will be a key to moving traffic safely, easing congestion and providing a new route for emergency responders. McGee, chairman of the Senate Transportation Committee, said it is gratifying to see a vote turn into a project. Efforts to design and build the Ten Mile Interchange date to early this decade and span three governors, he said. "Now is the time to make this valley easier to explore," McGee said.
To read the full text and see more photos of the Ten Mile Road Interchange Groundbreaking Ceremony, visit the Facebook page at this link: https://www.facebook.com/pg/idahotransportationdepartment/TenMileGroundBreakingCeremony
Ten Mile Interchange Under Construction
Tags: Meridian Idaho, Ten Mile, Ten Mile Interchange, Treasure Valley


Categorised in: Ten Mile Interchange